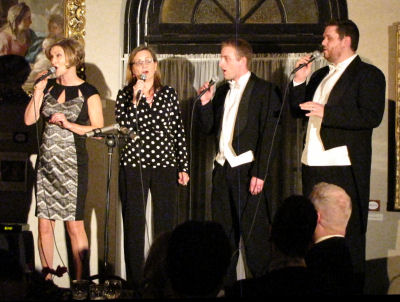 While our normal repertoire focuses primarily on classical and contemporary chamber music, we use our Cabaret as chance to "let our hair down" and perform primarily solo and small group numbers that range from contemporary pop and jazz to classic show tunes and Broadway hits.
The Cabaret combines musical entertainment with great food and drinks as well as the opportunity to take home unique items and experiences through a silent auction. The purpose of the event is to raise funds for DMVAE's various annual activities.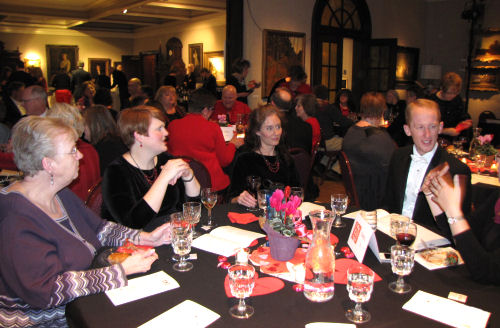 For over 20 years, DMVAE has dedicated itself to providing serious musicians with avenues to seek excellence in choral music, to share this music with the community, to encourage the musical development of local youth, and to foster cooperation with other fine arts organizations in the community.
When artistic director and conductor, Dr. Timothy McMillin, added the Cabaret to DMVAE's season in 2009-2010, it was for the purpose of displaying the ensemble's musical versatility and exploring genres that the group would not otherwise perform. Since that first Cabaret, the event has become a perennial favorite of patrons and singers alike in addition to being one of the ensemble's largest fundraisers.